re:Invent 2022 is about to start in Las Vegas and I am really looking forward to all of the sessions, the gamified learning possibilities and all of the other things that make the conference great. But more than that, AWS re:Invent this year feels for me like "coming home" instead of "going to a conference".
Let me explain you why:

In march 2022 I received my acceptance to the AWS Community Builders program.
After that a lot of things changed for me and I would like to share some of them with you!
I got added to the Community Builders program and with that I gained access to great networking opportunities, sessions, talks and events and also some information that are not publicly available. Next, I introduced myself to a bunch of folks and people and quickly interacted and connected with other Builders around the globe. I saw the Call for Papers (CfP) for CDK day and we had a great panel discussion with a few builders – Danielle, Saima, Christian and Matt – about "The local cloud" at CDK Day 2022. Afterwards I attended the AWS Summit in Berlin and got to know a lot of great people of the AWS Community DACH in person (just to mention a few: Linda, Markus, Thorsten, Aaron, Stefan, Nora, Henning…). This summit made me understand how important community work is for me and how much I gain from talking and networking – re:Meet, as Christian recently said.
I kept enjoying conversations with a lot of builders, getting to know a lot of them better. Later in the year, I kicked off the "AWS UserGroup Bergstraße" and we started having regular meetups. I also joined the "AWS Community Day DACH" organizational group and helped to found the "AWS Community Support Organization" for the AWS DACH community…and was able to give a presentation at the AWS Community Day 2022 in Dresden. I met more great members of the AWS community, got to know them in person and spend time with them.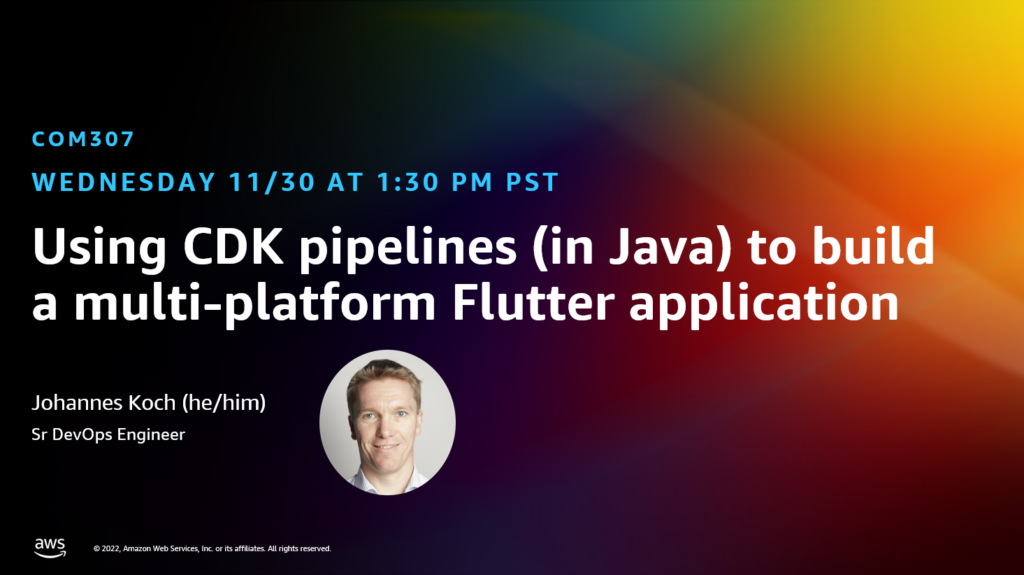 As part of the Community Builders program there also was a CfP for talks & sessions at re:Invent 2022 – I submitted four talks and as I already mentioned I was fortunate and one of them has been selected as a DevChat for this year's re:Invent.
At that time I decided that I would be attending re:Invent in person, to get the chance to give the talk and share my experiences. I did not know that no one from my company or close friends would be joining me in Las Vegas. I was expecting to take along a few of my close friends and colleagues. Instead, I'm on my way to re:Invent alone.
And still, I'm coming home and I have the feeling its going to be the best re:Invent I have ever attended.
I'll be meeting a lot of Community Builders I have never seen before – even on the flight today there were a few people I knew "from the community" and from my other investments into AWS (Tobias, Oliver, Henning, …). On Sunday, we're going to be doing the ever-first pre:Invent Community Builders Hiking event with more than 10 builders I've never met before. Afterwards, we will be meeting up with more than 20 builders for a self-organized dinner event.
And then, on Monday, the conference will start where, I will feel like being part of the "big AWS builders family" that Werner was talking about at his keynote a few years ago.
The whole week is filled with meetings, 1on1, sessions – and dinners, parties,…
These things make me feel at home in Las Vegas!
Looking forward to meet all of you in person and talk, learn and have fun. Reach out if you want to meet me "live". 😊
I can't be more thankful to be part of this great community.
Hits: 55